NVIDIA® Ansel
EVGA GeForce RTX 2060 KO ULTRA GAMING, 06G-P4-2068-KR, 6GB GDDR6, Dual Fans, Metal Backplate (06G-P4-2068-KR) Turn your screenshots into art with this powerful in-game photo mode that captures 360, HDR, and super-resolution photos
HDMI 2.0b, DisplayPort 1.4 and Dual-Link DVI

The latest standards in DisplayPort and HDMI interfaces.

All-Metal Backplate, Pre-Installed

Real-Time Ray Tracing

When it comes to next-gen gaming, it's all about realism. GeForce RTX is light years ahead of other cards, delivering truly unique real-time ray tracing technologies for cutting-edge, hyper-realistic graphics.

NVIDIA® GeForce Experience

The essential companion to your GeForce graphics card. Capture and share videos, screenshots, and livestreams. Keep your drivers up to date and optimize your games.

NVIDIA® G-SYNC™ Compatible

Get smooth, tear-free gameplay at refresh rates up to 240 Hz, plus HDR, and more. This is the ultimate gaming display and the go-to equipment for enthusiast gamers.

RTX 2060 KO ULTRA GAMING

Game Ready Drivers

Get the highest levels of perform

ance, and the smoothest experience possible, from the moment you start playing.

Built for EVGA Precision X1

Microsoft® DirectX® 12 Ultimate, Vulkan, OpenGL 4.6

DirectX 12 Ultimate is the newest version of the API and new gold standard for the next-generation of games. DirectX 12 Ultimate takes games to a whole new level of realism with support for ray tracing, mesh shaders, variable rate shading, and sampler feedback.

Supports NVIDIA NVENC Turing Encoder

The NVIDIA Encoder (NVENC) will revolutionize the way you stream. NVENC is an independent section of your GeForce GPU used to encode video, lifting the strain from your CPU. This frees up the system to run your games and tackle other resource-intensive tasks so you can focus on what's truly important – delivering a show-stopping broadcast.

RTX 2060 KO ULTRA GAMING
Performance
NVIDIA RTX 2060
1920 CUDA Cores
1755 MHz Boost Clock
210.6GT/s Texture Fill Rate
Memory
6144 MB, 192 bit GDDR6
14000 MHz (effective)
336 GB/s Memory Bandwidth
Interface
PCIe 3.0
DVI-D, HDMI, DisplayPort
Dimensions
Height: 4.38 in – 111.15 mm
Length: 7.96in – 202.1mm
Width: Dual Slot
EVGA GeForce RTX 2060 KO ULTRA GAMING, 06G-P4-2068-KR, 6GB GDDR6, Dual Fans, Metal Backplate (06G-P4-2068-KR)
Priced at $300 (with additional rebates from time to time), the EVGA GeForce RTX 2060 KO is an excellent choice if you are looking for more performance to drive higher resolutions.
It does run pretty cool, it runs very, very quiet. You can't even hear it at all in the system.
RTX 2060 KO ULTRA GAMING
PCWorld
2020/01
The $300 EVGA GeForce RTX 2060 KO delivers everything you need for a kick-ass gaming experience, even ray tracing, and it made some reasonable sacrifices to hit a truly compelling price point—no confusing BIOS upgrades required.
You would expect then that the performance would match the 2060 Founders Edition, but what I found was across the board it was quicker.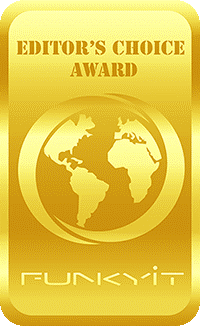 EVGA always produces a reliable product and they have once again answered the call and provided us with the EVGA GeForce RTX 2060 KO. This card has a best of any other 2060 and the one of the smallest footprints compared to others in the same price range. You can't go wrong with the purchase of this card.
RTX 2060 KO ULTRA GAMING
Toms Hardware
2020/03
If you're looking for solid 1080p performance at the $300 price point and would like ray tracing capabilities, the EVGA RTX 2060 KO Ultra Gaming should be on the shortlist.